High school is rarely an inviting or accepting environment for young feminists. As a feminist high school teacher, Shelley watches the daily challenges faced by our younger sisters. Sixteen years ago she decided to create a high school Women's Studies Scholarship Award for seniors so that promising young women could be publicly recognized and validated for their feminist ideas and actions. Thanks to your extremely generous support, each May she stands proudly at the Milford High School Senior Awards program and presents young feminists with checks ranging from $300 to $1,600. In sixteen years, thirty-six young feminists have been recognized, and over $26,000 has been awarded. In honor of the ten year anniversary in 1999, Shelley asked some of the former award recipients what they have been doing lately.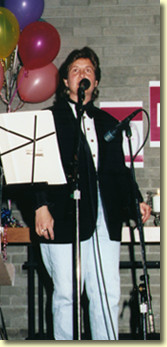 Tracie Gooley (1989): "I consider earning the Women's Studies Scholarship one of my rites of passage as a feminist. During my undergraduate education, I facilitated sexual assault prevention programs on college campuses and in high schools. Currently, I am completing my Masters in Education through Xavier University and will continue to work for gender equality and promote peace education. Currently, I teach writing courses to young women in grades 4-8 for Mary Pierce Brosmer's local feminist writing school, Women Writing For (a) Change. These courses focus on empowering young women, maintaining self-esteem through high school, and encouraging creative spirits."


Joan Ritchey (1990): "Last week I was teaching a small group of fifth grade girls as part of a "Law Related Education" program at my law school. After sharing some ideas about "appropriate" jobs for women and men, many girls concluded that men can't be nurses because men are supposed to be the doctors. I hope the ensuing discussion helped dispel some of the limiting stereotypes the group had adopted about career choices for women and men. Receiving the Women's Studies Scholarship gave me the belief and faith in myself that I could become the woman I wanted to be."


Lisa Varchol (1994): "While attending Wright State, I used my own voice to bring women's experiences to the stage by writing, directing, and acting in performance pieces about women's lives. Today, I'm working in New York as an actress, a Development officer and an arts-in-education teacher for the Women's Project & Productions (WPP), the oldest and largest company dedicated to producing new works written by women. I CO-teach the class "Ten Centuries of Women Playwrights" at an inner city high school. What a reward to be giving back to these students what was offered to me by others who believe in the importance of diversifying our education to include the neglected, but ever-so rich voices of women!"


Teal Baker (1996): "In my first two years in college, I analyzed every piece of information I learned with an eye on the feminist critique. I was also fortunate to spend the next summer in Washington, DC as a legislative intern for the National Organization for Women. What a life altering experience! For me, the Women's Studies Scholarship was, above all, the first affirmation of the worth of a lifetime dedicated to feminist ideals."
Please join us in recognition, celebration, and support of these courageous young feminists by making a donation to the scholarship fund. Make your check payable to: Milford High School Women's Studies Scholarship Fund - Account #007-9084 and mail it to:
Shelley Graff
Milford High School
1 Eagles Way
Milford, Ohio 45150
This webpage was adapted from the article "Milford High School Women's Studies Scholarship Supporting Young Feminists" by Shelley Graff featured in the 1999 March/April Crazy Ladies Newsletter.