Women's Studies Events

I believe that through sharing womyn's stories, our powerful voices will build the bridges to a more compassionate and just world.
In Feminist Spirit~Shelley Graff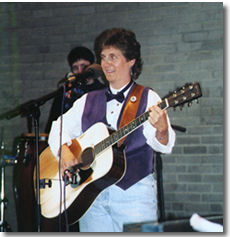 Shelley is available for your edutainment! As a singer-songwriter, workshop facilitator and an educator, Shelley believes that women grow to feel personal empowerment, laughter, and love by sharing their stories through music.
Having taught at both the high school level for twenty-three years and the college level for four years, Shelley has a Master's Degree in Educational Foundations and a Women's Studies Certificate. Two women's studies courses that Shelley is most proud of creating and teaching are Diversity: A Program of Minority and Women's Studies and Imagining Feminist Futures.
After working extensively on the early political campaigns of the former mayor of Cincinnati, Shelley honed her grass roots political and fundraising skills to create the successful Milford High School Women's Studies Scholarship, which celebrated its ten year anniversary in 1999. Tracie Gooley, one of the 1989 scholarship recipients said, "I consider earning the Women's Studies Scholarship one of my rites of passage as a feminist."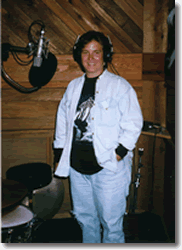 In addition to creating the women's studies scholarship, Shelley has facilitated a women's book club for students and staff that meets once a month. Also, members of the book club have traveled to universities to hear speakers such as Gloria Steinem and Alice Walker. Because Shelley was fortunate to have so many strong women role models in her life, she feels it is imperative to educate, organize, and create opportunities that will help to build bridges with women of all ages. Shelley's CD, Moon Mama is a compilation of musical essays about her ongoing feminist journey where words and actions go hand in hand.
Shelley is able to provide a wide variety of formats for your conference, workshop, coffeehouse, and /or festival. Her interests in politics, history, sociology, and literature create the backdrop for an interdisciplinary approach for analyzing the many roles women have played in society.
At Morehead State University, Shelley wove her stories about her political experiences and songs into an address as a keynote speaker for a women and politics conference. While giving a presentation for a Woman and Technology seminar at the University of Cincinnati, Shelley shared her heart-warming slide show and sang about her "Old Maid Aunts." This opened the door for a review of untold or forgotten stories about family members while also addressing the need to reclaim language to create a positive image of all women. During Women's History Month at Miami University, Shelley facilitated an evening in which coffeehouse participants wrote and shared journal entries or artwork in response to her songs, sparking a lively discussion about contemporary feminist issues.
Possible workshop or panel discussion topics/themes include:
Singing In Sacred Circle
songwriting as political activism and personal healing
writing and teaching a high school women's studies course
supporting high school feminists through creating a women's studies scholarship
successful techniques for including women's history within a "traditional" history class
coming to voice from a woman's perspective
exploring identity issues
singing as personal empowerment
feminist survival tips 101
creating community for action
maintaining classrooms where all voices are shared and heard
Please feel free to contact Shelley with additional suggestions!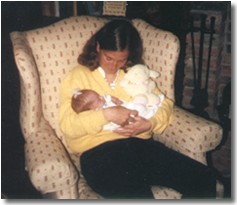 Recent Women's Studies Events:
Michigan Women's Music Festival-Workshop Presenter: Building Bridges With High School Feminists
Northern Kentucky University Women's History Month Coffeehouse
Miami University Women's History Month Concert/Roundtable Discussion
University of Cincinnati: Women and Technology Seminar
Ten Year Anniversary Benefit Concert for the Milford High School Women's Studies Scholarship
Morehead State University, Wilma E. Grote; Symposium for the Advancement of Women
Cincinnati Women Today Conference
12th Gulf Coast Womyn's Festival
Alice Paul House
Crazy Ladies Twenty Year Anniversary Benefit Concert